A program that helps a quizmaster to easily and quickly form a good quiz show
The program is very simple to use, or to quote Groucho Marx – "A child of five would understand this. Send someone to fetch a child of five". (You will find many more quotes from Groucho Marx in the program's 'About' dialog.)
The two main views are "Edit Questions" and "Quiz Builder". They form the basis of the program together with the reports; "Preview Questions" and "Preview Questions and Answers". A thousand sample questions are included, and you are free to add as many questions as you'd like. The program will help you keep track of the questions previously used, so questions are not re-used to soon or to often when building a Quiz.
A new feature allows you to share questions created by you with other users of the program. Here is how it works: By using the programs export feature, you send questions to us. We will then redistribute questions to all whom have shared questions in this manner.
This program has instructional videos available! Please visit our YouTube page to view them
Assortment of awards given to us:
 Screenshot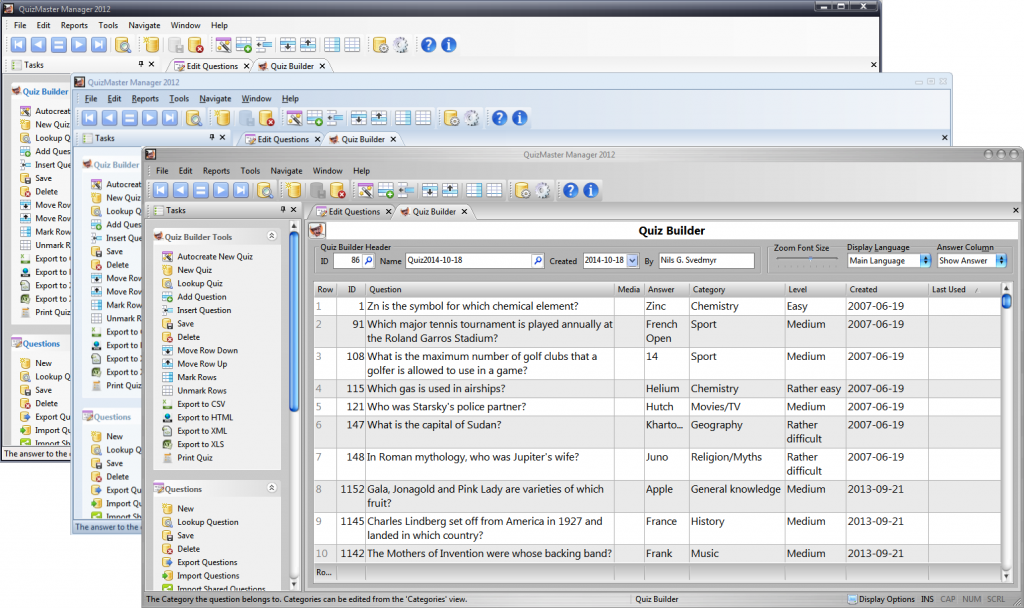 (Click to zoom and open in a new tab)
This is an open-source project. To read more and access the source-code, please visit VDF-Guidance.